App&Town Going With You saves time when commuting and provides security in unusual trips, guiding to the user by the fastest or the most attractive routes, according to its preferences of each moment.
Through collaborative intelligence and the official real time information provided by the transport operators, the system generates updated information for all users, and allows to calculate always the optimal route and provide information of any event.
Plan your route
From point to point with public transport or only walking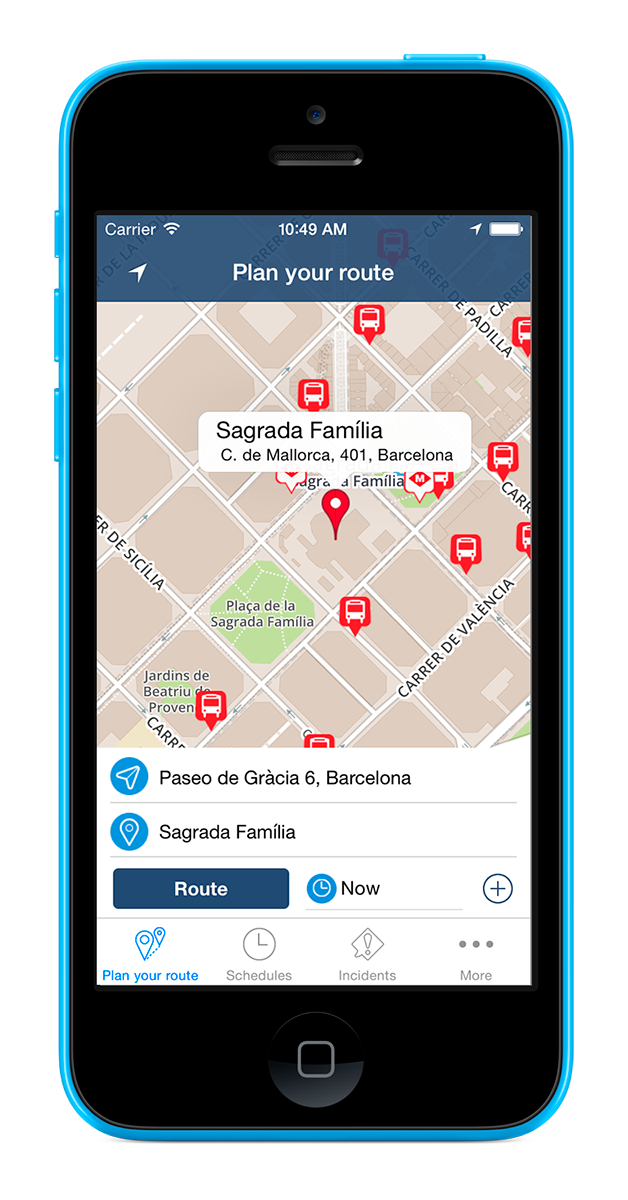 Select the best route for you, getting all the details
See all routes step by step and choose the one that best suits your needs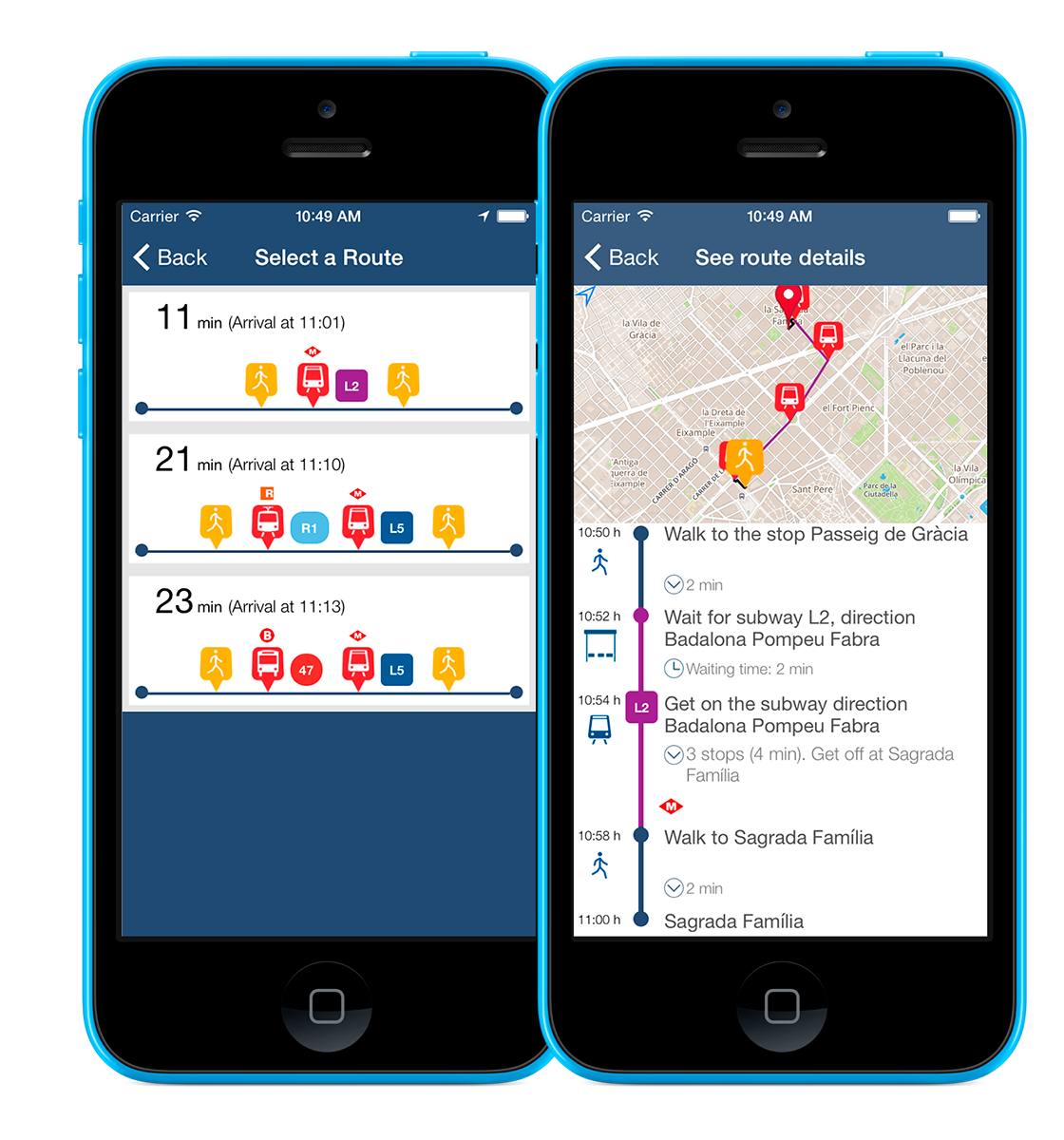 Start the guidance navigation to get your destination
App&Town guides and keeps track of the user with visual and auditory signals, efficiently and safely. Allows the user to be constantly informed throughout the trip, where you are and when you should get off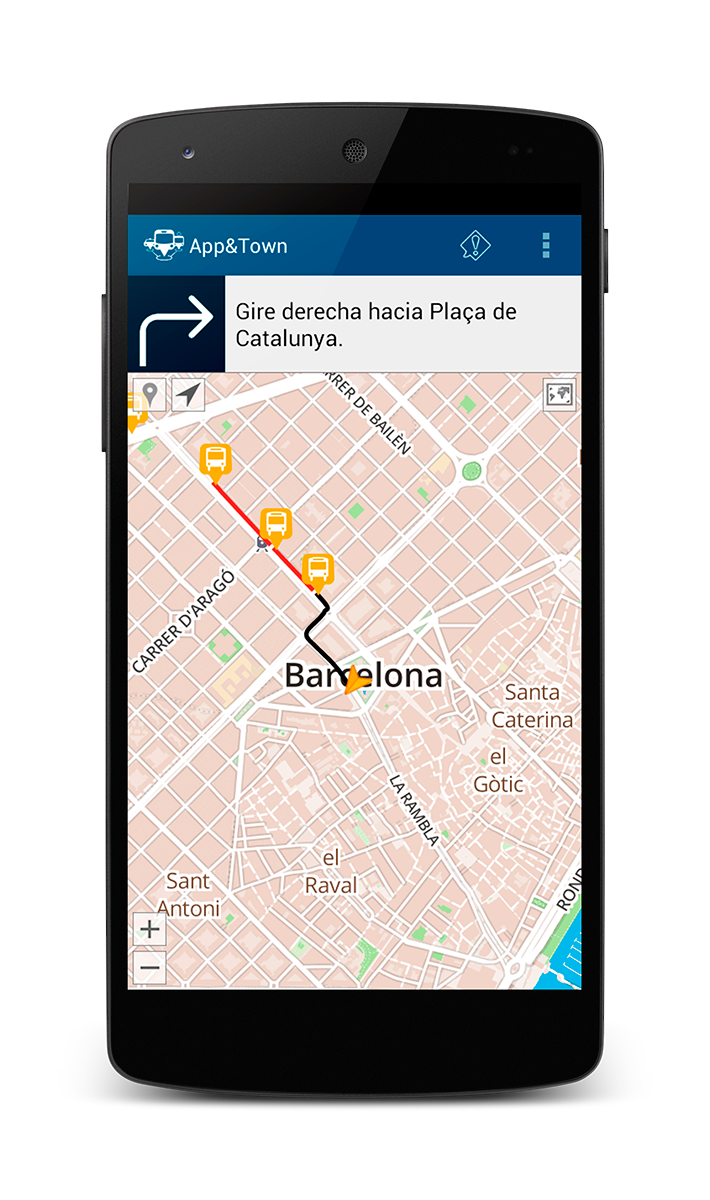 Check the expected time of arrival for all transports
The app provides real time information about public transport timetables and incidents that may occur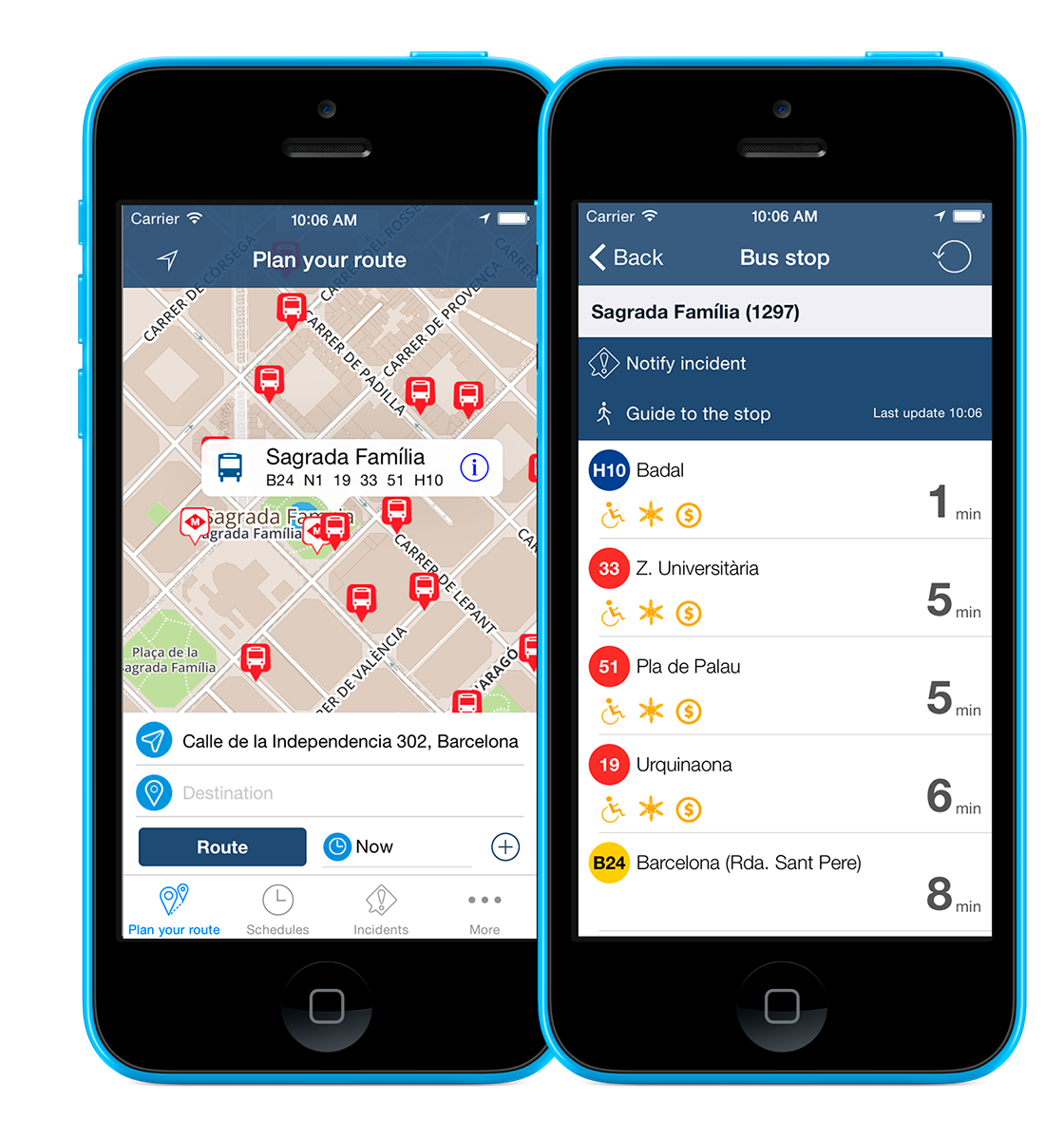 Collaborate with the others users!
Send the differents incidents that you find on your trip to advice the other users and allow the application to calculate optimal routes